Lately, there has been a wave of videos of about 6 and 15 seconds, published on the social network, some of them funny, some of them criticising social issues, and others simply filming someone´s dog. Where did this trend come from?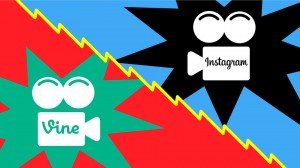 Nowadays, there are over 500 million Twitter users, and about 100 million on Instagram. They both belong to the social network, and more or less satisfy common needs, : Twitter enables you to express your thoughts within 140 characters, including pictures and links; whereas Instagram allows users to take pictures, applying digital filtres to them, and sharing them with their friends.
Only recently, Twitter, as well as Instagram, introduced the possibility of capturing videos and sharing them on the social network. Nevertheless, which one´s better?
Both apps have front-facing camera, save to camera roll, autoplay, automatic sound and geotaging, amongst others. Neither of them allow to import videos, nor do drafts.
Let's find the differences
Let's have a look at a few pros and cons of both of them. It seems as though Instagram has all the perks, but is it so?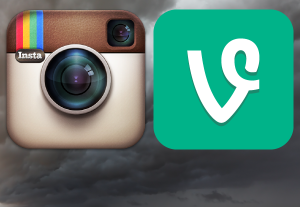 Firstly, the most apparent difference is that Intagram allows you to make 15 second videos, while Twitter, via the application known as Vine, only permits 6 second videos or less. Some may see that both as an advantage  and a disadvantage. When you only have a limited time to capture a moment, inspires your creativity, although it is also true that if you have more time to share your interests, more information can get through.
On the other hand, Instagram has de possibility of adding filters to the video, whereas with Vine you can only share the video in it´s original appereance. This may be a good thing, as the viewers can see the video exactly the way it was made, allowing them to apreciate all its features.
Another feature we must point out is that Instagram has its videos integrated in the same application, which is quite convenient. Meanwhile, on Twitter, you have to download the Vine application to be able to chare your videos. Even so, that is only a difference of seconds, so the difference is quite undetectable.
A new guest
Nevertheless, we musn't forget the new app Unda, the alternative of Instagram and Vine. The main difference between Unda and the other two apps, is that it is not shared on your social network, it is completely personal. It is used as a text message, only instead of writing words, you make a video of whatever you have tos ay to the other person, and they can viwe it whenever they want or can, they don´t have to be online.
In conclusion, there are many reasons as to why we should use one or another. It is entirely up to the users to decide which one is better for their needs and preferences. Which one do you prefer?
photo by: techcrunch.com
photo by: mashable.com